David Jacobs 1983
David Jacobs television and radio career spanned over sixty years. As an octogenarian, he presented a specialist music show on national BBC Radio 2 until just weeks before his death in 2013.

Early Days
Born in London on 19th May 1926, David joined the Royal Navy immediately after leaving school. Here he made his first broadcast on a programme called Navy Mixture. Whilst in the forces, he was offered an attachment with BFN (British Forces Network) and became chief announcer with Radio SEAC in Ceylon.
Following demob in 1953, Jacobs became an announcer in the popular BBC sci-fi radio series Journey Into Space as well as news reading for a short time. David recalls .. my BBC news reading career was cut short following two pranks whilst I read the bulletins; firstly, a fireman's helmet was placed on my head, then a bucket of water! Needless to say, I lost my job!
David took part in acting including appearing in the first TV production of Little Women and Aladdin in Pantomime.
In 1956 he compered an innovative show recorded on location in the UK called Lucky Couple. This show was broadcast by Radio Luxembourg into the UK and during the 1950's and 1960's David presented hundreds of shows for the station.
Pick of the Pops
He presented an early BBC singles chart show, called Pick of the Pops, on the light programme, Saturday evenings from September 1956 to 1961 and late 1962 to 1963.

Continuing on TV, in 1959 he became the regular presenter of BBC s Juke Box Jury for eight years. During this period, David himself used to receive around 800 fan letters a week. I was never a big fan of many of the pop stars, preferring Frank Sinatra, Matt Monroe and Petula Clark. I was the first person to play Elvis Presley and Bill Haley and his Comets," said Jacobs. "I've never been an Elvis fan. I can see how wonderful he is, but he was never my sort of singer.

During 1964 to 1965 he compered the fledgling BBC pop show Top of the Pops along with Jimmy Savile, Alan Freeman and Pete Murray.

In the the mid 1960 s he was one of a rota of DJ s along with Alan Dell, Don Moss and Roger Moffat presenting a weeknight show Music Through Midnight on the BBC Light programme. This popular programme featured leading artists and bands, with special guest stars and record requests.

On BBC radio in 1967, he presented a regular Sunday evening show heard on Radio 1 & 2 for just over a year.

In June 1968 he was seen on the Dick Emery show, impersonating Malcolm Muggeridge, Lord Boothby and Donald Duck, amongst others!
During the same year he took over Any Questions on Radio 2, a show he would front over a seventeen year period. He was also given his own Wednesday TV show during this year.

During the 1970 s David was heard on a weekday evening rota presenting After Seven on Radio 2.
In 1986 -1991 he was heard on Radio 2 weekdays 1-2pm broadcasting a lunchtime nostalgic music show. From 1986 to 1998 he compered Melodies for You, a long running Sunday show on the same station.

21st Century
From 1998 to 2013 he presented The David Jacobs Collection, where he shared with his listeners his passion for 'Our Kind Of Music'. Singers like Frank Sinatra, Jack Jones, and Keely Smith mix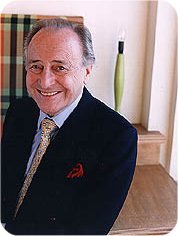 David Jacobs in 1998 BBC
with show songs, light music miniatures from those such as Robert Farnon or David Rose, and up-tempo interpretations of jazz
standards by the Duke Ellington Orchestra or the BBC Big Band.
Death
In July 2013 it was announced that he was leaving his BBC radio show for health
reasons and he died just weeks later having suffered from cancer. He is survived by his wife Lindsay Stuart-Hutcheson, a former model, three daughters and a stepson. Radio 2 controller Bob Shennan called Jacobs "a true giant of the BBC" whose broadcast hallmarks were "great taste, authority and warmth".
RADIO REWIND AUDIO CLIPS

Please check Audio Help Page in case of difficulty downloading. You will need a username and password. Please register. Then you will be able to login.

Audio BBC
11pm Saturday 09.05.59 Pick of the Pops Introduction
Chat with Alan Freeman Sept 1961
NEW Pick of the Pops April 1961 (full show)
Sunday Melodies for You Jingles
The audio clips below are taken from The David Jacobs Collection broadcast Sunday 13th October 2002 on BBC Radio 2.