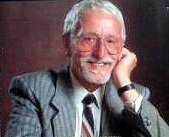 Cliff Adams was born in London in 1923. He joined the RAF in 1941, and toured as a pianist/arranger with various dance bands after being demobbed. He later became a staff arranger for a leading music publisher, arranging for big name bands of the day, including Ted Heath, Cyril Stapleton, and Ambrose.
He was founder member and former singer with the Stargazers. This popular easy listening vocal group was formed in 1949 and was popular on BBC radio throughout the 1950s with six top 20 hits.
The Cliff Adams singers were formed in 1954 and this series was heard on Sunday evenings on Radio 2 until 2001 after a mammoth run of 42 years.
The group re-sang well known melodies from decades gone accompanied by accordionist Jack Emblow.
Cliff also composed for TV commercials including Fry s Turkish Delight, Cadbury s Milk Tray and Cadbury s Smash!
Cliff arranged and performed on Sing Something Simple until his death in 2001.