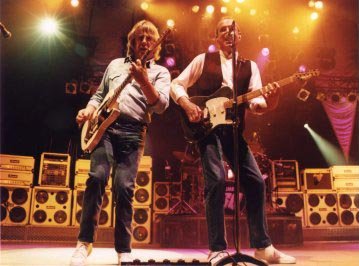 Status Quo, banned by Radio 1 management in 1995.
The group subsequently started High Court action against the station.
Since Radio 1 is a station with a government grant, and paid for by the taxpayer and licence fees, Quo reasoned, it should play the singles that the public had placed in the chart. Unfortunately, they lost this action, and their chances of being played decreased.
See also www.rocklist.net/banned. for more 'banned' records on Radio 1.